Ole Miss Softball Stadium
The Ole Miss Softball Stadium will be renovated to include a larger press box, as well as numerous fan amenities. Fan services will be upgraded in the grandstand, including restrooms and concessions, and they will be added to the outfield. Additional shade will be added for patrons.
The team will benefit from enlarged bullpens, as well as improved team offices and storage.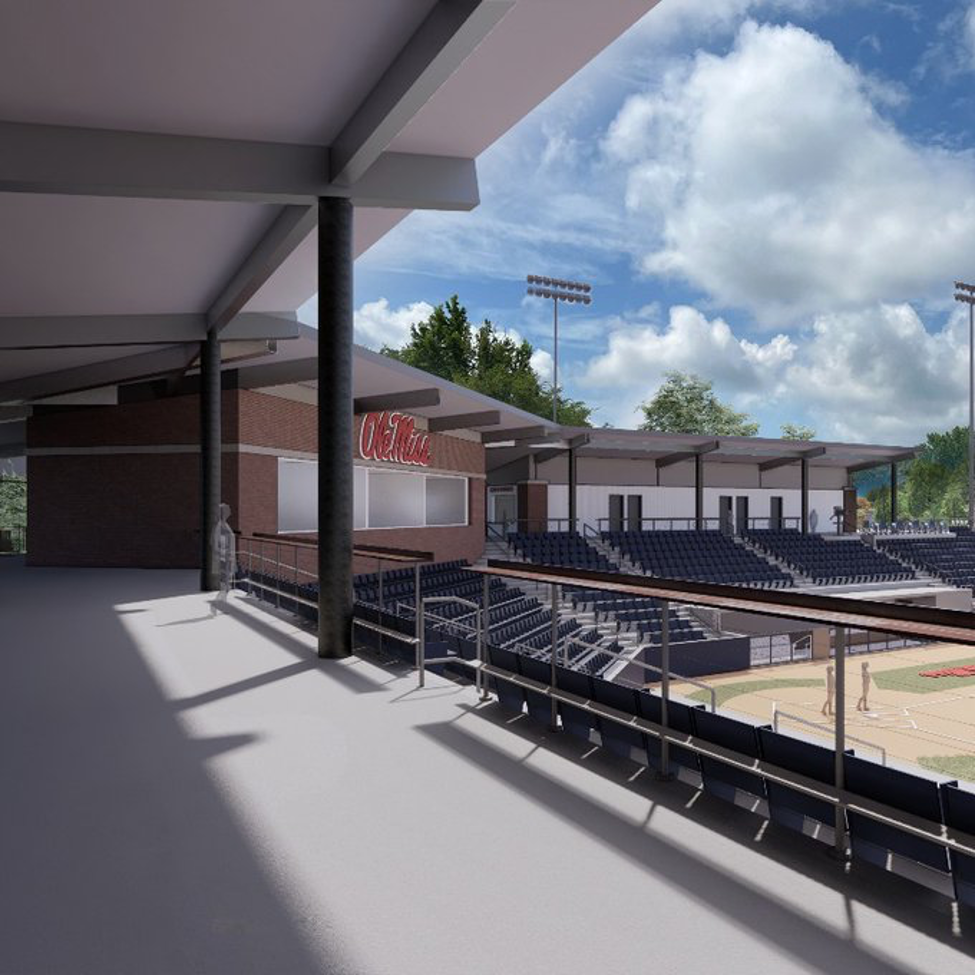 Donate now
Contributions to the CHAMPIONS. NOW. campaign will ensure that these championship moments continue for our student-athletes and coaches—and that we take the next step together. Your generosity will make for better lives for current and future Rebels. It will help turn Sweet 16s and top-10 finishes into SEC and National Championships, and it will establish Ole Miss as one of the nation's elite in college athletics.