OLE MISS GOLF COMPLEX
Home of the 2021 NCAA Women's Golf National Champions, the Whitten Golf Center will receive a renovation beginning with a new lobby featuring trophy displays and digital monitors. Locker rooms will be modernized, including new lockers and individual showers. Coaches offices will be renovated as well, including conference tables for recruiting meetings and restrooms/showers for coaches.
The men's and women's areas will be linked by a shared lounge with a fueling station, conference table and lounge seating. An executive guest locker room, equipment room, loading and storage areas will be added along with a small training area, an outdoor patio event space and golf cart storage. Small restrooms will be added to the short course and driving range. 
Finally, the Whitten Golf Center will now be connected to the Herrington Center with an elegant pathway, allowing the student-athletes and coaches to stay inside while moving between their locker room and indoor training area. These additions will continue to enhance the Golf Complex, much like the introduction of the Tosh Family Short Course in 2019.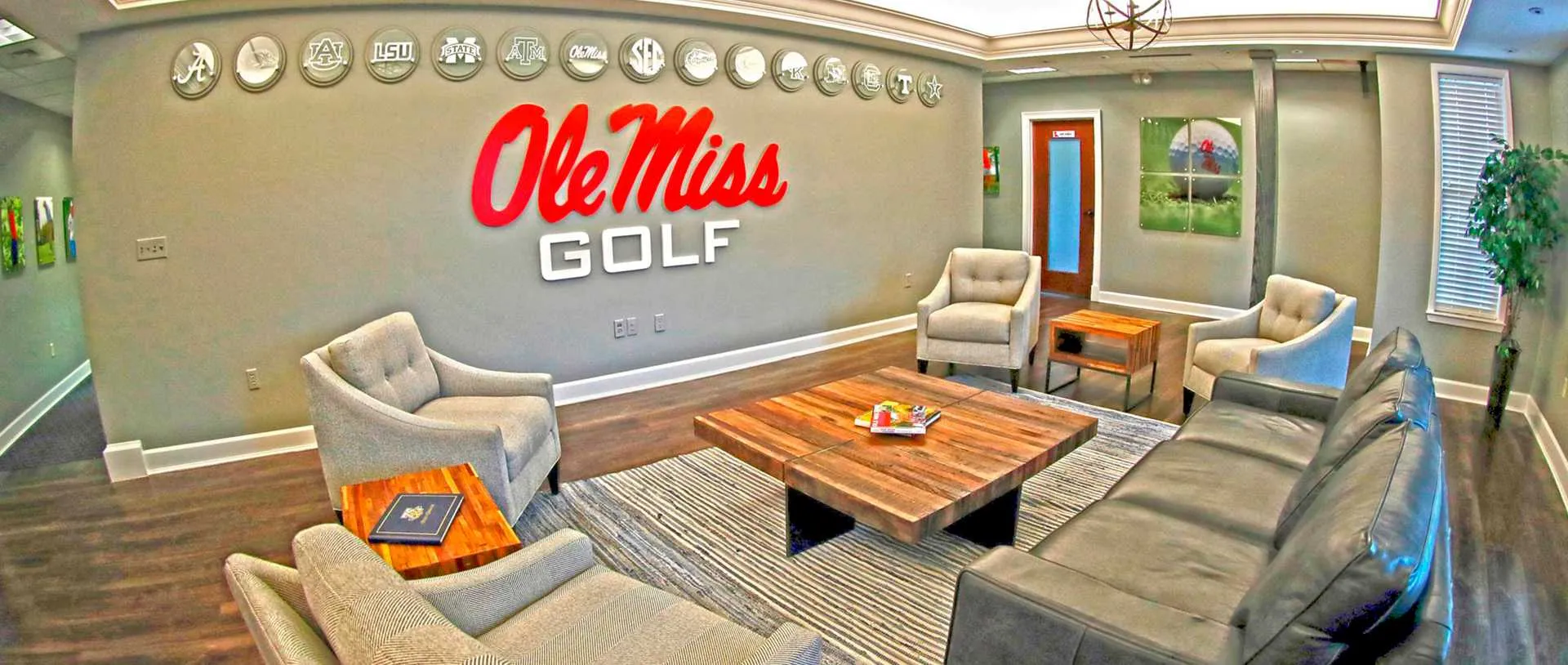 "

"There are less than 5 teams in the nation that have won an NCAA individual and team national championship in golf and there is no doubt that we would be able to accomplish that without the generosity of our donors to this point. In any non revenue sport it is impossible to be among the elite programs without the support from our loyal donors. There is no doubt that we have a large wave of momentum but this is just the beginning in terms of facilities. If we want to continue this trajectory, then the time is now to lay the foundation for our success for the next 5 to 10 to 20 years."

Chris Malloy

Men's Golf Head Coach

"

"The CHAMPIONS. NOW. campaign symbolizes our commitment to excellence and our unwavering resolve to win championships at Ole Miss. This announcement is not only about facility enhancements but about investing in the future success of our programs. Rebel Nation is the most passionate fanbase in college sports, and we're confident that this campaign will unite the Ole Miss family as we take our program to another level."

Keith Carter

Director of Athletics
Donate now
Contributions to the CHAMPIONS. NOW. campaign will ensure that these championship moments continue for our student-athletes and coaches—and that we take the next step together. Your generosity will make for better lives for current and future Rebels. It will help turn Sweet 16s and top-10 finishes into SEC and National Championships, and it will establish Ole Miss as one of the nation's elite in college athletics.