OXFORD-UNIVERSITY STADIUM
Already one of college baseball's very best venues, Oxford-University Stadium/Swayze Field will provide even more enhancements for both fans and student-athletes. An indoor field facility will be added behind the outfield, allowing the Rebels to practice on turf and in any weather conditions.
The improved outfield will also greatly impact the fan experience as it is renovated to feature symmetrical seating and terraces for tents in both left and right field, allowing for more fans to enjoy an elevated outfield experience. Concessions and restrooms will also be added to the outfield, along with large symmetrical video boards in both left and right field.
Finally, the new All-American plaza will be added outside the stadium entrances to welcome fans into one of the best places to watch baseball in the nation.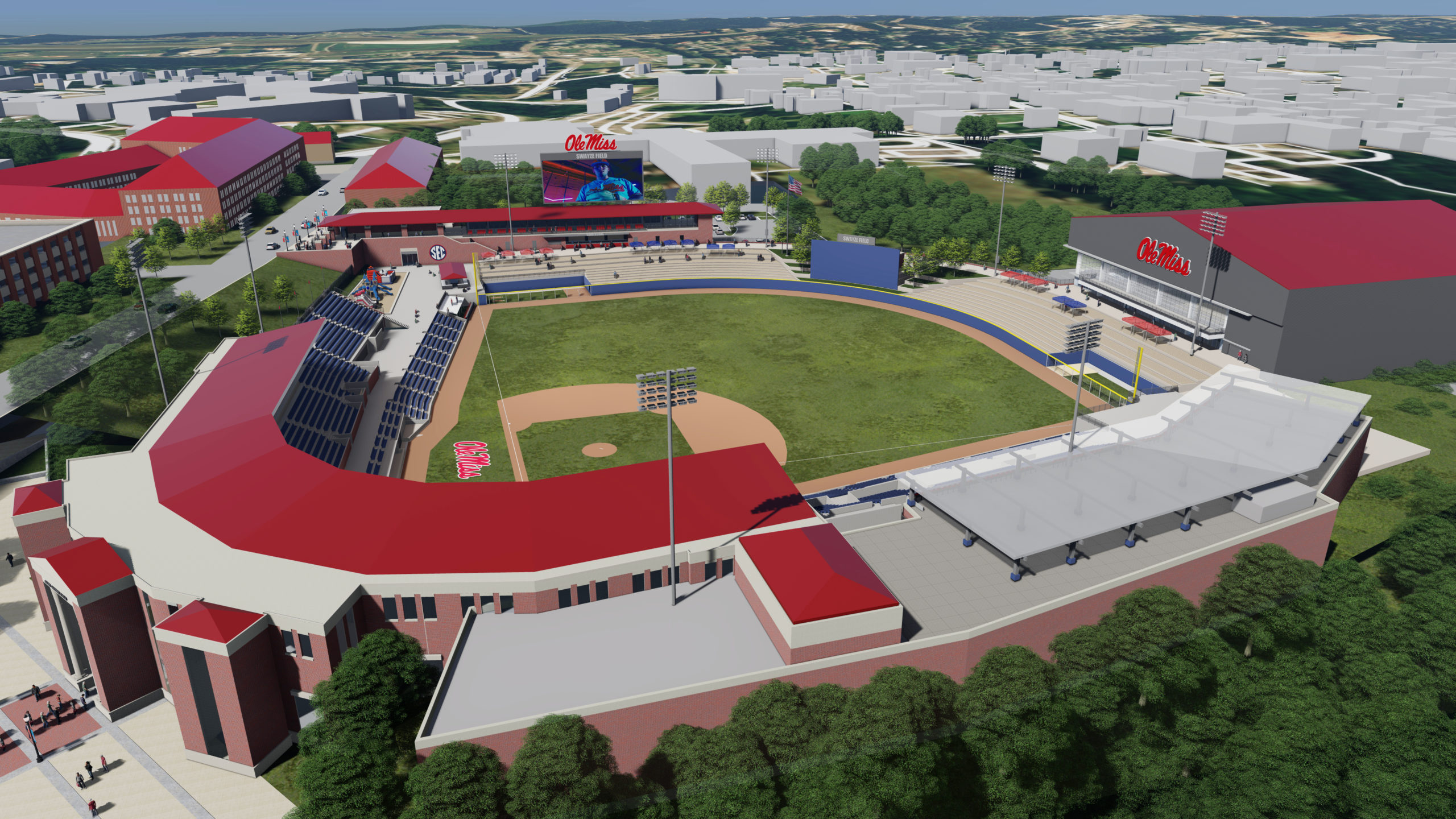 "

"I am beyond excited about the facility upgrades that will be happening through the Champions Now Campaign. We have an outstanding facility but to continue to compete in the best baseball conference you must look to the future or you will be left behind. This upgrade will not only benefit our players, but our tremendous fan base."

Mike Bianco

Baseball Head Coach

"

"The CHAMPIONS. NOW. campaign symbolizes our commitment to excellence and our unwavering resolve to win championships at Ole Miss. This announcement is not only about facility enhancements but about investing in the future success of our programs. Rebel Nation is the most passionate fanbase in college sports, and we're confident that this campaign will unite the Ole Miss family as we take our program to another level."

Keith Carter

Director of Athletics
Donate now
Contributions to the CHAMPIONS. NOW. campaign will ensure that these championship moments continue for our student-athletes and coaches—and that we take the next step together. Your generosity will make for better lives for current and future Rebels. It will help turn Sweet 16s and top-10 finishes into SEC and National Championships, and it will establish Ole Miss as one of the nation's elite in college athletics.